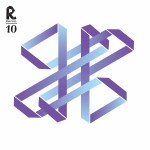 Matthias Reiling – "Escape The Room"
VÖ: 5. Oktober 2011 – Retreat
Der in Hamburg beheimatete Matthias Reiling, normalerweise Teil des Produzentenduos "Session Victim", wandelt mit seinem neuesten Release auf dem Vinyl-Only Label "Retreat" auf Solopfaden.
"Escape The Room", so der Titel; Und so auch das Motto der Platte. Entflieh dem Raume, breche aus, aus den typischen, zu oft gehörten House Schemata. Die Tiefe und Langsamkeit der Tracks, untermalt mit cineastischen, im Hintergrund erzählenden Stimmen, zieht Jedermann in den Bann. Ja, man kann sagen, dass die Tracks eine fast hypnotisierende Wirkung haben, bei denen man auch immer den Einfluss des HipHops heraushören kann.
Kurz und knapp: Die EP grooved und ist ganz große Kunst. Bitte kaufen!

Kurzes Snippet der EP auf Soundcloud:
RTR10 -Trailer – Matthias Reiling – Escape the Room by retreat
Tracklist:
A1 – Woodland
A2 – Kalkskar
B1 – The Hissing
B2 – Malachai
Retreat Online.
Matthias Reiling auf Facebook.